Injury Attorney R. Kevin Thieme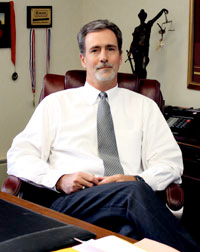 For 27 years Injury Attorney R. Kevin Thieme has been helping clients who have been injured in vehicle related accidents. Attorney Thieme is committed to aggressively seeking the awards his clients deserve. Contact him today to set up your free consultation.
Please use the form to the left to contact R. Kevin Thieme about your injury related situation.
NOTE: An asterisk (*) indicates REQUIRED information. The use of the Internet or this form for communication with the firm or any individual member of the firm does not establish an attorney-client relationship. Confidential or time-sensitive information should not be sent through this form.
3205 Eaglecrest Drive NE, Suite 100
Grand Rapids, MI 49525